National Federation of Press Women

Nebraska Press Women, Inc., is an affiliate of the National Federation of Press Women (NFPW), a nationwide organization of professional women and men pursuing careers across the communications spectrum. NFPW offers professional development through an annual national convention, cost-effective libel insurance, a job bank, peer competition, a grassroots First Amendment e-mail alert system, a quarterly newsletter, networking, member services, national advocacy on issues significant to members and more. Interestingly, NFPW was founded in 1937, and NPW was organized just nine years later - in 1946. For more information on NFPW, please check the Web site at www.nfpw.org.

Guarding the First Amendment: a focus of NFPW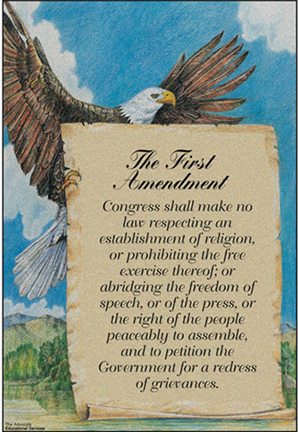 The First Amendment to the U.S. Constitution
"Congress shall make no law respecting an establishment of religion, or prohibiting the free exercise thereof; or abridging the freedom of speech, or of the press; or the right of the people peaceably to assemble, and to petition the Government for a redress of grievances."