NPW re-elects Ruth Brown president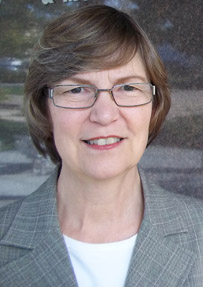 RED CLOUD – Nebraska Press Women (NPW) re-elected Ruth Brown of Lexington to lead the group for another two years. Brown is associate professor in the College of Journalism and Mass Communications at the University of Nebraska-Lincoln.

Meeting Saturday, Oct. 9, 2010, in Red Cloud for its fall convention, NPW also elected Bette Pore of Grand Island as vice president, Mary Pierce of Ogallala as secretary, and re-elected Sherry Thompson of Omaha as treasurer. Pore is copy editor at the Grand Island Independent, Pierce is news editor at the Keith County News, and Thompson is communications manager at the Women's Fund of Omaha.

Brown named the NPW Board of Directors, which is as follows:
Judy Nelson of Lincoln, parliamentarian;
Rita Brhel of Fairfield, newsletter;
Cheryl Alberts Irwin of Lincoln, membership;
Terri Hahn of Osceola, publicity;
Barb Micek of Fullerton and Andrea Cranford of Lincoln, professional communications contest;
Sara Giboney and Betsy Friedrich Herrman of Kearney, high school contest;
Barb Batie of Lexington, scholarships;
Martha Stoddard of Lincoln, Communicator of Achievement;
Mary Pat Finn-Hoag of Norfolk, historian;
Diane Wetzel of North Platte, legislative/first amendment;
Lori Potter of Kearney, membership services;
Stephanie Geery-Zink of Lincoln, NFPW convention.